Ana Homayoun Speaking Information
Through a practical, solutions-oriented approach, I empower audience members to design their own blueprint for authentic fulfillment through expanding their perspective beyond the narrowed faulty finish lines.
At schools, I talk with students, faculty and parents about supporting the development of executive function skills, addressing the culture of perfectionism, providing tools to navigate social media and technology, and helping each student build the foundational skills needed for long-term success and well-being in and outside of the classroom.
With corporations, my focus is supporting early level career professionals - and their supervisors! - in moving beyond feeling overwhelmed and underprepared to cultivating empowered, solutions-oriented environments that foster growth and innovation.
After 20+ years managing early career young professionals and working directly with students and in schools, I have developed a powerful, research-based framework that cuts through the chaos of today's always-on digital world and speaks directly to early career employees and their managers.
I encourage audiences to identify areas of strength and opportunities for growth in a pragmatic, solutions-oriented way that leaves people feeling motivated, self-assured, and inspired to confidently tackle this next chapter of their lives.
As a facilitator, I aim to provide a thoughtfully-curated opportunity for engagement, reflection and community building, so that every audience member leaves armed with a series of practical, strategic tools to help them move forward.
I enjoy engaging with audiences ranging from an auditorium full of middle school or high school students to a group of managers looking to more effectively communicate with their younger employees, or several hundred young professionals eager to create their own unique blueprint for success.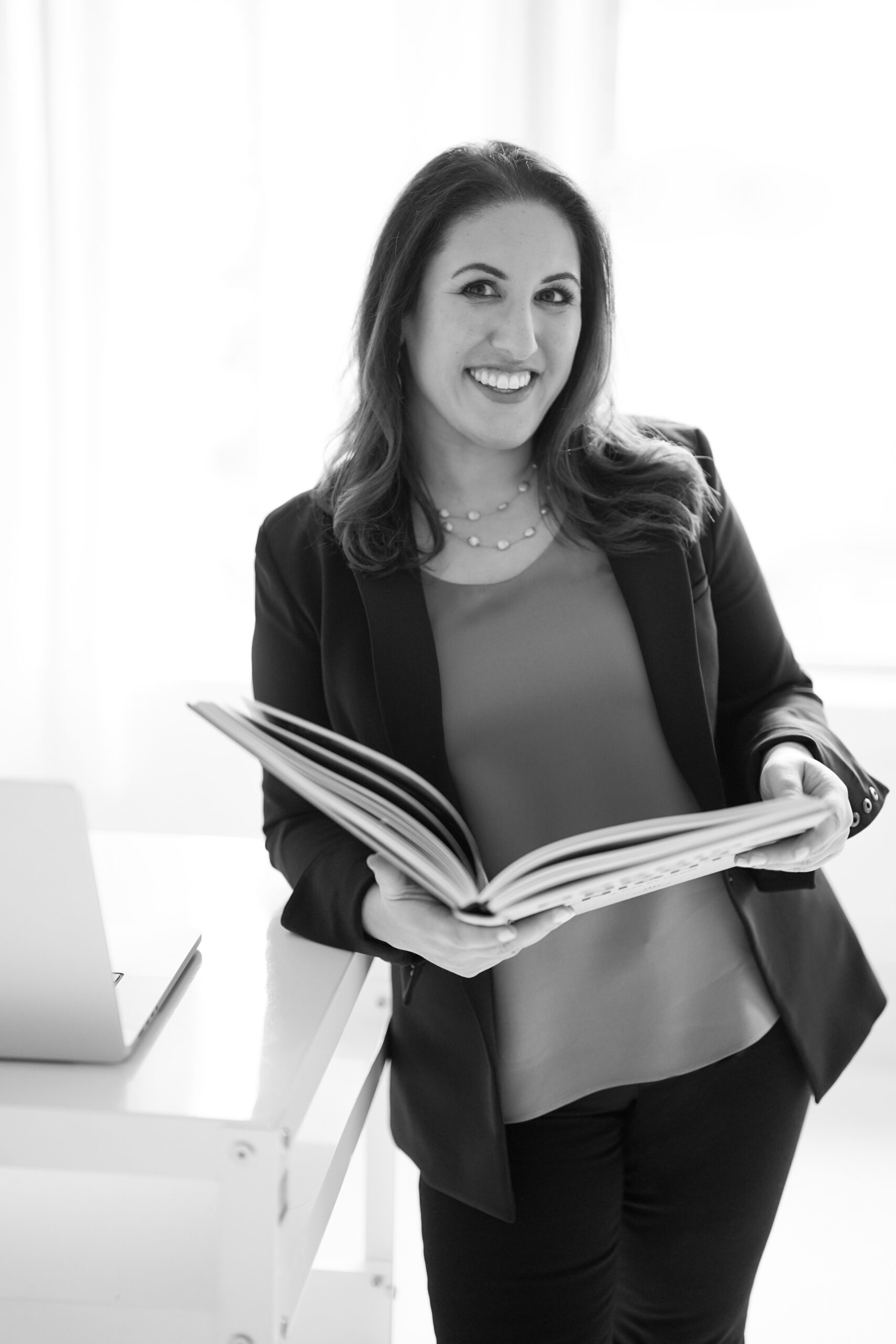 Life Navigators: Helping Students Build the Foundational Skills for Success in School and Life
(for parent education at schools and employee resource groups at companies)
In our always-on, comparison-heavy digital world, it can be hard for tweens and teens - and adults! - to find authentic fulfillment beyond the heightened anxiety caused by faulty finish lines such as college acceptance. In this interactive keynote, audience members will gain a deeper awareness of the effects of this shame-inducing culture and learn how to instead focus on the crucial underlying tools that students will need to navigate life with grace and confidence. With empathy, compassion, and humor, I discuss some of the modern parenting dilemmas in the age of post-pandemic new normals, and speak about the five overlooked skills– systems, connection, perspective, acceptance, and building your own blueprint – that will help students thrive in today's ever-changing world. My work, which is grounded in research and based on over two decades of working with students, offers practical solutions for students, parents, and educators as they navigate the unprecedented issues involving energy management and healthy child and teen development.
Beyond Faulty Finish Lines: Creating a New Blueprint for Success
(for early career professionals, associates at firms, financial analysts)
For today's young professionals, entering a job market rife with instability and uncertainty, and characterized by phenomena such as "quiet quitting" and the "Great Resignation," can feel overwhelming and dispiriting. This sense of malaise is only exacerbated by the constant cultural bombardment of "highlight reels" on social media, leading recent graduates to feel that true fulfillment lies continually out of reach. It doesn't have to be this way. 
In this interactive workshop, I directly address the challenges that today's young professionals are facing, helping them see beyond false narratives of comparison and inadequacy and navigate their career in ways that honor their own intuition, energy, and sense of worth. For anyone who is feeling lost, unprepared, or disheartened, this practical framework will provide much-needed clarity. 
The Erasing the Finish Line strategy is a 4-stage process that will help you:
Develop the foundational, underlying systems that allow for optimal energy management and prevent burnout

Build valuable social capital while fostering genuine connections

Spark creativity and innovation by expanding perspective 

Remain adaptable in the face of disappointments and setbacks
Keynote Includes:
45-90- minute workshop

Time for Q&A

Optional book signing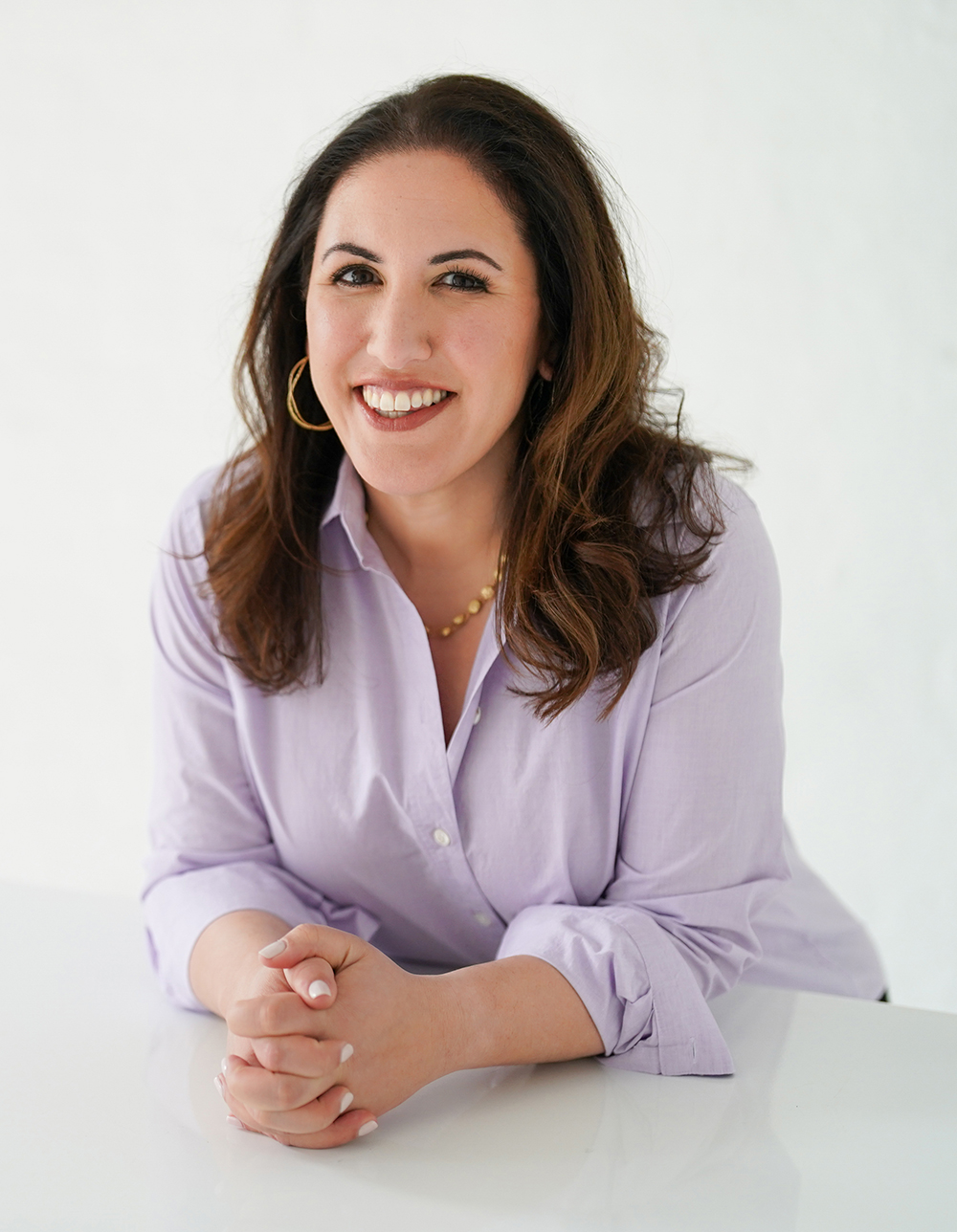 "I am truly grateful for the time that you spent with the Woodland Hill community.  Your presentations have already sparked many conversations that I believe are just the start of the work to come.  In fact, one of our most senior teachers felt compelled to share about her experience and encouraged the parents of her students to attend.  My conversations with you and all that I was able to soak in during the presentations have opened my eyes to the many ways technology impacts our work with children and how we can empower them to be savvy consumers.
Thank you for your partnership and I hope we can work together again!"
Michelle Edwards
Head of School
Woodhill Montessori School
Rensselaer, NY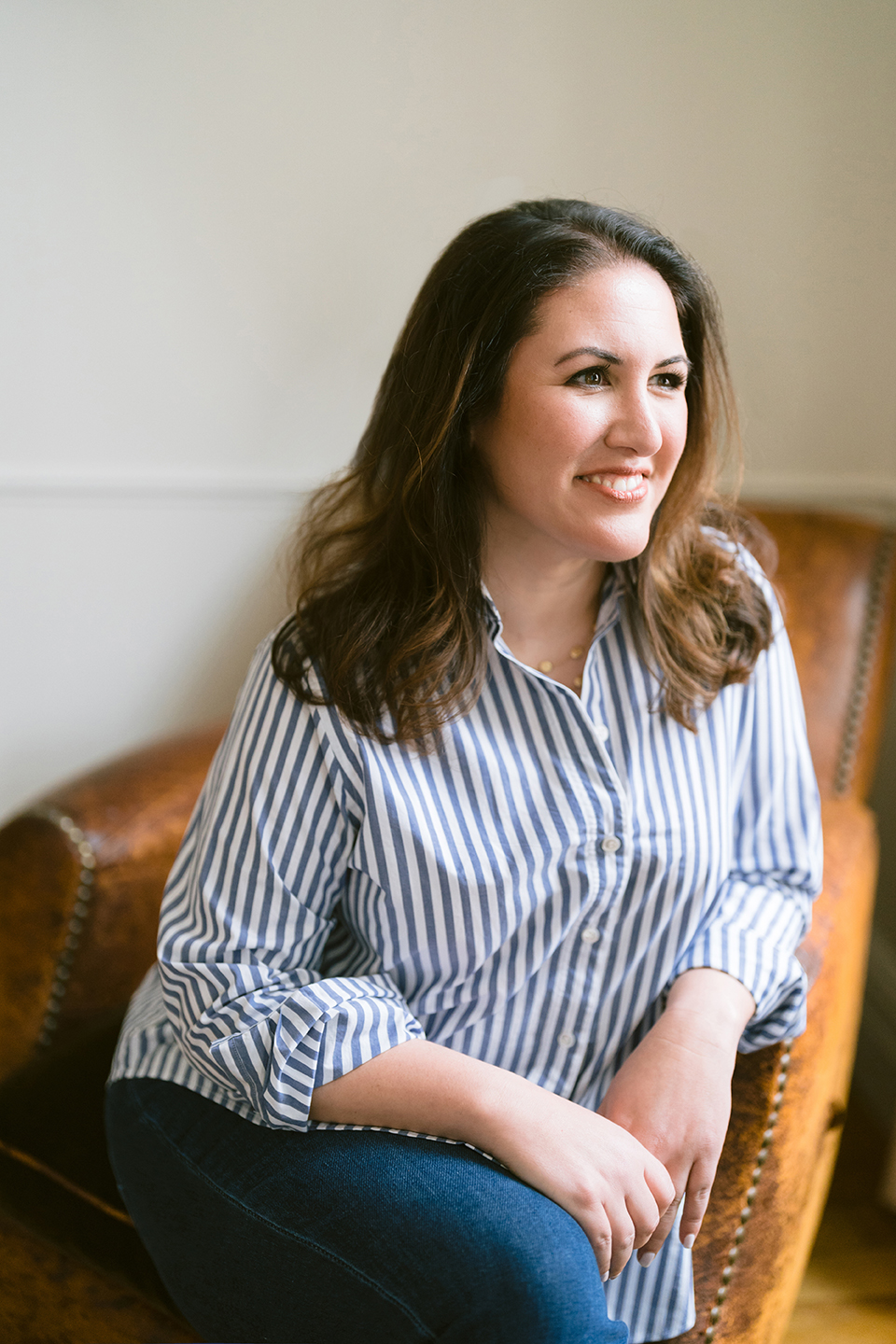 Erasing the Finish Line for Managers: Empowering Young Staff Members
In today's post-pandemic era, managers are often left at a loss for how to motivate and empower their younger staff members. The rise of remote and hybrid workplaces has brought new challenges for mentors and mentees alike, making communication bumpy and accountability increasingly onerous. In this session, I offer a thoughtfully-designed framework for managers to foster a culture of adaptability, mutual investment, and constant growth– both for individual employees and the company as a whole.
The Erasing the Finish Line method highlights the pivotal tools and transformational coaching language that will unite and spark creativity within companies, promoting authentic engagement and propelling teams to achieve more than they initially thought possible. Audience members will walk away with practical strategies for building relationships across varying levels of age and expertise, allowing managers and leaders to cultivate ever-growing potential within their teams and create a dynamic, enriching workplace fueled by shared ambitions. 
What's included:
Highly interactive, experiential 3-hour training session
Optional add-ons:
Private coaching for individual managers and coaches
""Thank you again for the fabulous faculty presentation this week. I just wanted to share my gratitude again...I know this will be so helpful to everyone in the long run. I appreciate having your deep expertise, clarity, and warm humor leading us through it!"
Lorri Hamilton Durbin
Head of School
Town School, San Francisco, CA

Organizing Your Day/Week/Month/Year: The Foundational Life Skills for Building Your Own Future
It's no secret that today's kids are facing a world drastically different from the one their parents grew up in. Why, then, are we using the same one-size-fits all "résumé-building," comparison-inducing checklists to outline a narrow pathway to fulfillment? 
In this interactive keynote, I help audience members expand their vision beyond these never-ending to-do's by sharing the four critical undervalued skills that will help students become the architects of their own futures. By placing greater focus on these overlooked skills– organization, planning, prioritization, flexible thinking, and energy management– we can nourish the creativity, innovation, connection, and leadership that are increasingly at the heart of true success in our fast-changing world. In my decades of work as an educator, I have seen firsthand how this framework can utterly change life trajectories and promote overall well-being in remarkable, even surprising ways.
"You were perfect for our community and we are so grateful we had the chance to have you interact with students and parents!
I have already heard from several parents who attended who said they found your presentation very valuable and that the content was applicable, tangible and non-judgemental. The only complaint is that the parent portion should have been 3-4 hours long because our parents could have talked with you for several more hours!"
Katie Sillup
Family and Community Engagement Coordinator
Montgomery School, Chester Springs, PA
Erasing the Finish Line for College Students: Building Key Life-Management Skills and Finding Your "Why"
Collectively, we've been sold on the idea that achievement and status must precede, and even supersede, our well-being, authentic self-expression and sense of purpose. Today's college students are feeling the weight of these external pressures now more than ever, as they are faced with an unprecedentedly immersive digital landscape, record low college admissions rates, and rampant uncertainty surrounding our society's future. Rather than doggedly pursuing the never-ending list of "must do's" and "should do's," it's time for us to accept that there is not one "perfect" way to find success. 
With acute insight and practical strategies honed from decades of research and working directly with students, I help students dig deep, authentically reflect, and shift gears with ease so they can navigate the transition into the job market with grace and confidence. In grounding themselves in an awareness of their own values, strengths, and areas for growth, students will gain the tools to reframe experiences and find motivation in each iteration of their journey, regardless of where it takes them.
"Ana's work is inspirational! For decades, Ana's has focused on equipping students with the tools and skills they need to understand themselves as learners to find success in and out of school. Her books and presentations have helped families and adolescents understand how research in brain development and the power of executive functioning can help students use their strengths to overcome challenges. I have had the pleasure of working with Ana for years. She has spoken to families, faculty, and students at my school, and each time I listen to her, I learn something new."
Tracy Fedonchik
Middle School Director, The Dalton School