Last fall, I was walking through a middle school hallway when a young seventh grade girl stopped me.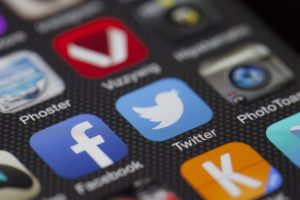 "Aren't you the woman who gave that presentation to us last week?" she asked plaintively. I answered affirmatively, and told her I was on my way to do an evening presentation to the parents at her school. I asked her if she found the talk helpful, and she confided she spent the entire previous year being bullied on Ask.fm, and no one – not her parents, teachers, or administrators – knew. She went on to explain how after the presentation she decided this year was going to be different – one without the stress and that made her feel overwhelmed.
She went home and deleted her Ask.fm profile. I asked her how it felt, and she became wide-eyed and exclaimed, "Like a huge weight has been lifted off my shoulders. I am getting my work done faster each night and have more free time." She smiled.
I love the work we (my staff and I at Green Ivy) do in schools. It's especially gratifying to see that "A-ha!" moment from parents, students, and faculty alike.  We spend our time telling stories and promoting positive change, and our presentations at middle school and high schools promote organization, time-management, healthy social media socialization, and overall wellness.
With the school year just around the corner, we would love to visit your school and get students (and parents and teachers!) off to a more energized and purposeful start. Not only do we help set the year up well, we also help schools with follow-up on how to assist students when they get off track, and help them become more motivated to keep up with beneficial habits and choices.
Some of what we offer includes: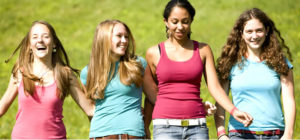 –       Back to School Presentation: We talk about organization, time-management, social media, food and sleep choices, and goal setting. The talk is interactive, fun and lively. Last year, one principal came up to us and said, "I had no idea that was going to go so well."
–       Motivational Organization and Time-Management Workshops: We give our 90-minute interactive workshop on organization, time-management, social media choices, and overall wellness as a part of a greater school effort to focus on building community and making good choices. It's a great way to start the school year, and teachers and counselors can do weekly follow-up to maintain good choices.
–       Parent Presentations: Parents help create and cultivate a safe community for our students, especially when they work collaboratively with faculty and staff at a school. Keeping parents feeling empowered and informed to make good parenting choices is one of the hallmarks of our work. We talk about organization and time-management, as well as updating parents on the latest social media issues of which they should be aware. Check my Huffington Post piece, "The Teen Vanishing Act."
–       Faculty/Staff In-Service: So much of organization and time-management begins in the classroom, which is why my books That Crumpled Paper Was Due Last Week and The Myth of the Perfect Girl are often chosen as all-staff reads.
We've all got to help students make better choices for themselves. It's an amazing experience to see the ripple effects of our work – students feeling more confident and making better choices, parents feeling comfortable finding solutions to everyday challenges, and teachers feeling supported in a way that is meaningful and encouraging. Here's to another amazing school year!
To book a talk or a workshop, please contact Sophia at sophia@greenivyed.com or call our office 650.472.0617, or fill out the contact form.