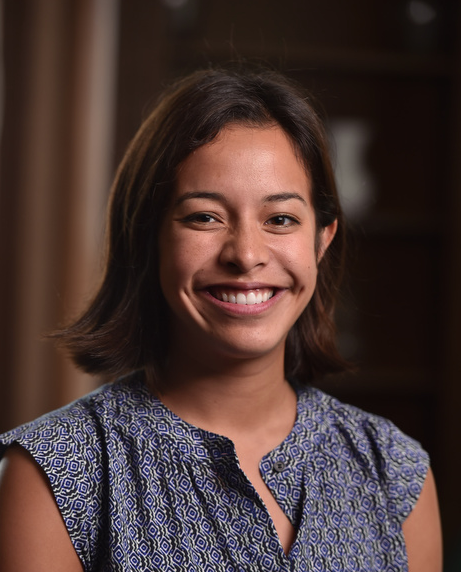 This month marks Green Ivy Educational Consulting's 15th anniversary, and in celebration, I wanted to share the stories of a few of the many students who have worked with us over the years. I still remember when Erin drove down to our Green Ivy office and joyfully proclaimed, "I GOT IN!!!" after getting into her first choice college, Notre Dame (where she works today). Erin always brought such a wonderful energy and joy to our office, and I am so thrilled to hear about the work she is doing today.
Why did you originally come to Green Ivy?
I came to Green Ivy because I was looking for guidance with my college applications and SAT prep. I wanted to improve my critical thinking skills to both do well on the SAT and create stronger college essays. Ana and her staff listened to my opinions about what I wanted in a college experience and used their expertise to collaborate with me to create a fantastic college list. What stays with me is how much time Ana and her staff spent getting to know me as a person beyond the application process. Everyone in the office was always incredibly welcoming and kind. 
How long did you work with us?
I started at Green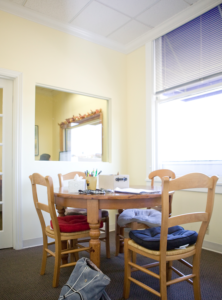 Ivy during my junior year for SAT tutoring, and then worked with Ana in senior year during the college
admission process.

Did you continue to use these skills throughout high school and college? If yes, which ones specifically?
My weekly meetings with Ana and her staff members kept me accountable, and decreased my tendency to procrastinate. I also learned valuable organizational skills, like how to plan out my time effectively and strategically. I used these skills throughout high school and college, and they are still crucial to me as I move forward in my career.

Describe your work today. What is your favorite part of your job? 
Today, I'm working in Higher Education at the University of Notre Dame. After I graduated from college, I decided to pursue alternative-certification teaching through the Alliance for Catholic Education (ACE) Teaching Fellows Program. This allowed me to pursue a cost-free Master of Education degree from Notre Dame while teaching full-time at a Catholic school and living in an international community in Oklahoma. Now, my job is the recruitment, selection, placement and formation of current ACE teachers out in the field. One of my favorite parts of the job is how varied it is; I'm responsible for visiting universities, checking in with our current teachers at their schools, and many different types of year-round programming.
What surprised you most about working with Green Ivy?
How much I learned about my own strengths, but also the ways I could work to improve my faults or traits I wasn't happy with. Ana and her staff always challenged me to think about the ways I could alter the habits that weren't working for me and implement something new. I've used this method of self-reflection throughout my time as an undergraduate and graduate student, and now as a professional. 
Do you have any favorite moments or stories about your time at Green Ivy that you'd like to share?
The college admissions process is tense and high-stress, so that is a lot of what I remember. However, while I don't have one favorite memory, I always found myself laughing and smiling at some point during my sessions at Green Ivy. This was partly because I felt so comfortable there and because I knew everyone cared about me as a person as well as a student.
If you could go back and have a conversation with your younger self about school, what advice would you give?
Definitely to stress less, and that life will all work out exactly as it's supposed to. It's just not worth it to micromanage yourself. I would also tell myself to relax more about grades and numbers, and to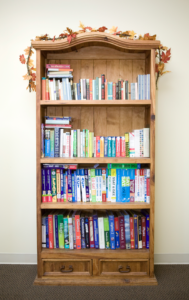 learn more about the world outside of high school. I would advise expanding my horizons and exploring unfamiliar communities by asking questions, and by listening to other people's stories. 
 What are your current professional and personal goals?
Currently, I'm really happy in my work, but I miss being a classroom teacher. I think that at some point, I will probably go back to earn another graduate degree. I love my work in the  Catholic community and its schools, and am interested in eventually taking on a leadership role. I'm not sure if that means I'll become a principal eventually or keep working in the field of teacher development, but I'm excited to see what the next phase of my career might be. 
What do you love most about where you are now in life?
 I love my community. So much of who you develop into as a person depends on the people with whom you surround surround yourself. High school and college was a harder time, because I was still trying to find my place in the world. Starting to explore and find that niche in the last several years for myself has been a complete joy. 
And a few more just for fun. . . 
Last book you read just because:
Beautiful Ruins by Jess Walter. Definitely worth reading when you've got some time to delve into a fun, complex story intertwining generations and nations. 
Best invention of all time:
Is ice cream considered an invention? If so, then ice cream. Any Ben & Jerry's flavor works for me… 
Dream vacation:
 After reading Beautiful Ruins, I've really been set on Italy lately. Or Hawaii. You can't beat Hawaii. 
Favorite movie:
About Time is a great, newer movie. Finding Nemo is a classic that I can always sit down and watch. 
Breakfast staple(s):

I love my Special K breakfast bars and a cup of heavily sweetened coffee or tea.