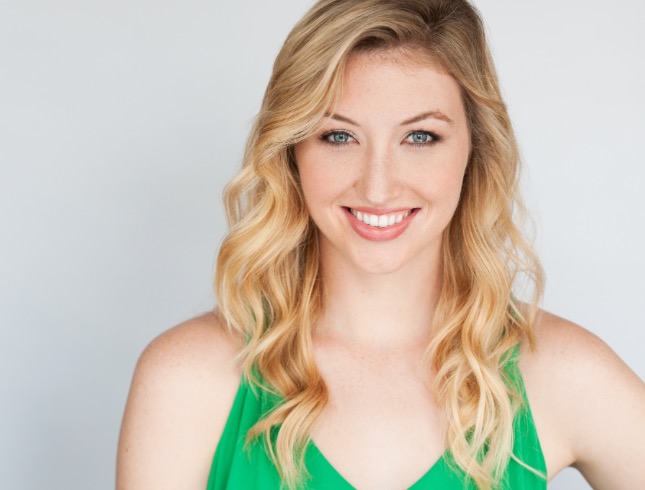 This month marks Green Ivy Educational Consulting's 15th anniversary, and in celebration, I wanted to share the stories of a few of the many students who have worked with us over the years. I still remember Mary's college application essay about her love for dance and her dream of becoming a Rockette, and she moved to NYC, graduated from NYU, and is now a professional dancer.
Why did you originally come to Green Ivy?
I came to Green Ivy early in my junior year of high school—at the peak of SAT stress, looming college applications, and tough AP courses.  It was great to have academic support outside of school and someone other than my parents to nag me about potential college choices and application deadlines.
How long did you work with us?
I visited Green Ivy throughout my last two years of high school.
Which skills or habits did you learn that were the most effective in helping
you achieve your own goals?
I believe that I came into Green Ivy with some pretty good study skills and work habits…but perhaps I was a little too stubborn in my ways.  The greatest lesson I learned was to ask for help, both in school and life in general.  Instead of fighting through a tough subject alone—which I used to think was admirable—asking for help made me more engaged in the material and, as a result, more
successful.
Did you continue to use these skills throughout high school and college? If yes, which ones specifically?

This newfound fearlessness in the classroom really helped shape my college experience.  In classes that were out of my comfort zone, I would go to peer study groups and my professors' office hours.  And in my core classes I began to ask questions and pose arguments to challenge myself and engage with the subject matter beyond just listening to a lecture, taking notes, and passing an exam.  I believe that the more you immerse yourself in your education, the more you'll get out of it.
What surprised you most about working with Green Ivy?
I was both surprised and grateful by how smooth the college application process was.  I had a plan from the minute I stepped into Green Ivy—when I would take the SATs, how I would research schools I was interested in, and when deadlines were.  The whole experience can seem daunting, but thanks to Green Ivy I was never stressed about deadlines or overwhelmed with the process.
Do you have any favorite moments or stories about your time at Green Ivy that you'd like to share?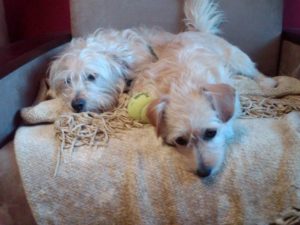 A standout moment was when Mason jumped on my lap in the middle of a session!  I love when Mason and Sallie are in the office.  They're a testament to how much the office feels like a home.  When you walk in, everyone greets you by name and asks about your day.  It really is like a family.
If you could go back and have a conversation with your younger self about school, what advice would you give?

There are two pieces of writing that I wish I had read and really taken the time to understand.  You know that poem "The Road Less Taken" by Robert Frost?  True story.  And Marianne Williamson's "Our Deepest Fear."
One of my favorite memories is how your college application personal statement was all about your love for dance, and how you continue to dance professionally today. Describe your work today. What is your favorite part of your job? What are your current professional and personal goals?
I am still so proud of my college essay—I wrote about my dream of becoming a Rockette and about my beliefs as a feminist.  I honestly feel that writing and submitting that essay was a turning point in my life—a declaration to the world (and to myself) of my vocation.
After high school I attended Scripps College, a very small liberal arts women's college in Southern California.  I loved the empowering intellectual environment at Scripps.  Every student was so passionate about what she was studying.  I found my voice there, especially when I decided to double major in Dance and Writing.  But when all of my friends were applying to go abroad their junior year, I felt hesitant.  Of course I wanted to travel and study abroad, but I was pulled in another direction.  On kind of a whim I applied to a professional training program at Broadway Dance Center in New York City.  To my surprise, I was accepted, and my parents agreed to let me take a semester off from college to live in New York and "get dance out of my system."  That didn't exactly happen.  The training program was incredible; I took twelve dance classes per week including seminars and mock auditions taught by renowned choreographers in the industry.  And at the end of my program, a talent agent signed me—an affirmation that I not only loved this business, but someone else believed I could be successful in it, too.
While working as a professional dancer in New York, I graduated from NYU's Gallatin School where I was able to take night classes part-time.  At Gallatin, I self-designed my own major in Writing Dance.  Since graduating I've continued to dance (for commercials, national tours, regional theatre, and music videos) and write (for publications like Dance Spirit, Dance Informa, and Broadway World).
I both love and hate how untraditional my jobs are.  I don't work 9-5 at a cubicle.  I can bring my laptop to get work done in Central Park or take dance classes in the middle of the day.  But this business is never secure.  So I also feel like I'm always working—pitching articles, taking classes, attending auditions—because you never know when your next gig will be or how long it will last.
I want to keep dancing for as long as I can.  It brings me so much joy.  Last year I performed on the national tour of BULLETS OVER BROADWAY and herniated a disc in my back several months into the run.  The injury made me realize how important dance is to me but also that I'm really passionate about writing and the administrative side of the performing arts.  I'm currently looking into going to business school—but trying to make it work so I can keep dancing at the same time.
What do you love most about where you are now in life?
I love that I am in control of where I choose to go in my life.  That sounds obvious, but in high school it often seemed like life was a formula: if you take these classes you'll attend this college, get this job, and live a "normal" life.  I love that I'm on my own path and am creating opportunities that work for me rather than fitting myself into some kind of mold.
And a few more just for fun. . .
Last book you read just because: The Good Girl by Mary Kubica
Dream gig: Radio City Rockettes
Best invention of all time: Keurig
Dream vacation: Paris
Favorite movie: (that's tough…but favorite TV show is Unreal)
Breakfast staple(s): Avocado toast…and coffee!