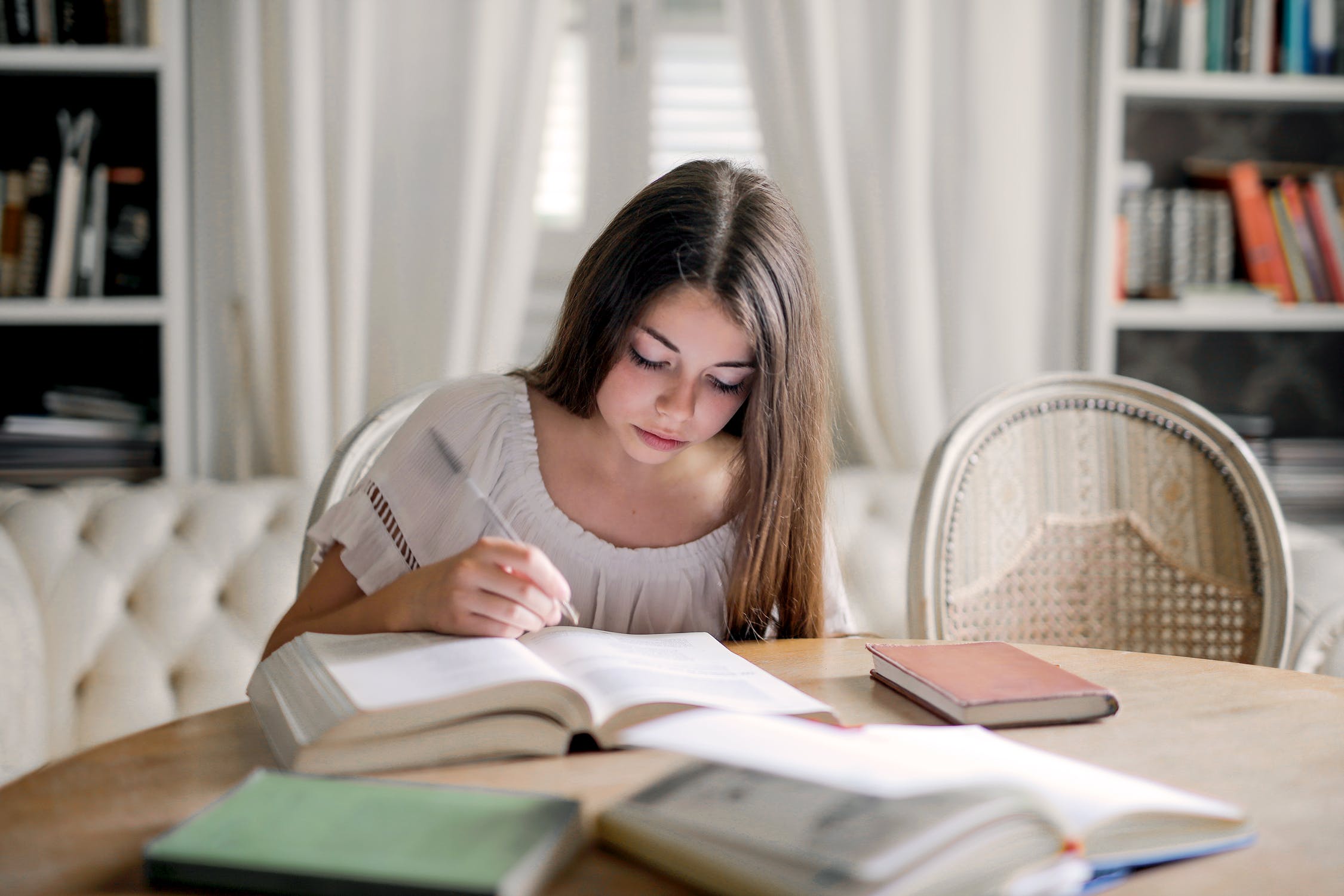 I realized I haven't updated my blog in a while, and truthfully, it is because we have hit the ground running at non-stop speed since January, and went into overdrive with coronavirus related issues, remote learning and school closures.
We've created a lot of great resources over at the Green Ivy Educational Consulting Resources page, including this School Closure Survival Guide and 10 Tips for Maintaining Social and Emotional Wellness During School Closures.
I did a few fun things with NPR recently, including this awesome comic by LA Johnson that included some of my strategies.
Here in California, we found out students will be learning remotely for the rest of the school year, and my office has put long-term strategies in place to help students and families. The bigger news, from a college admissions perspective, is that the UC schools eased requirements and made standardized tests optional for class of 2021.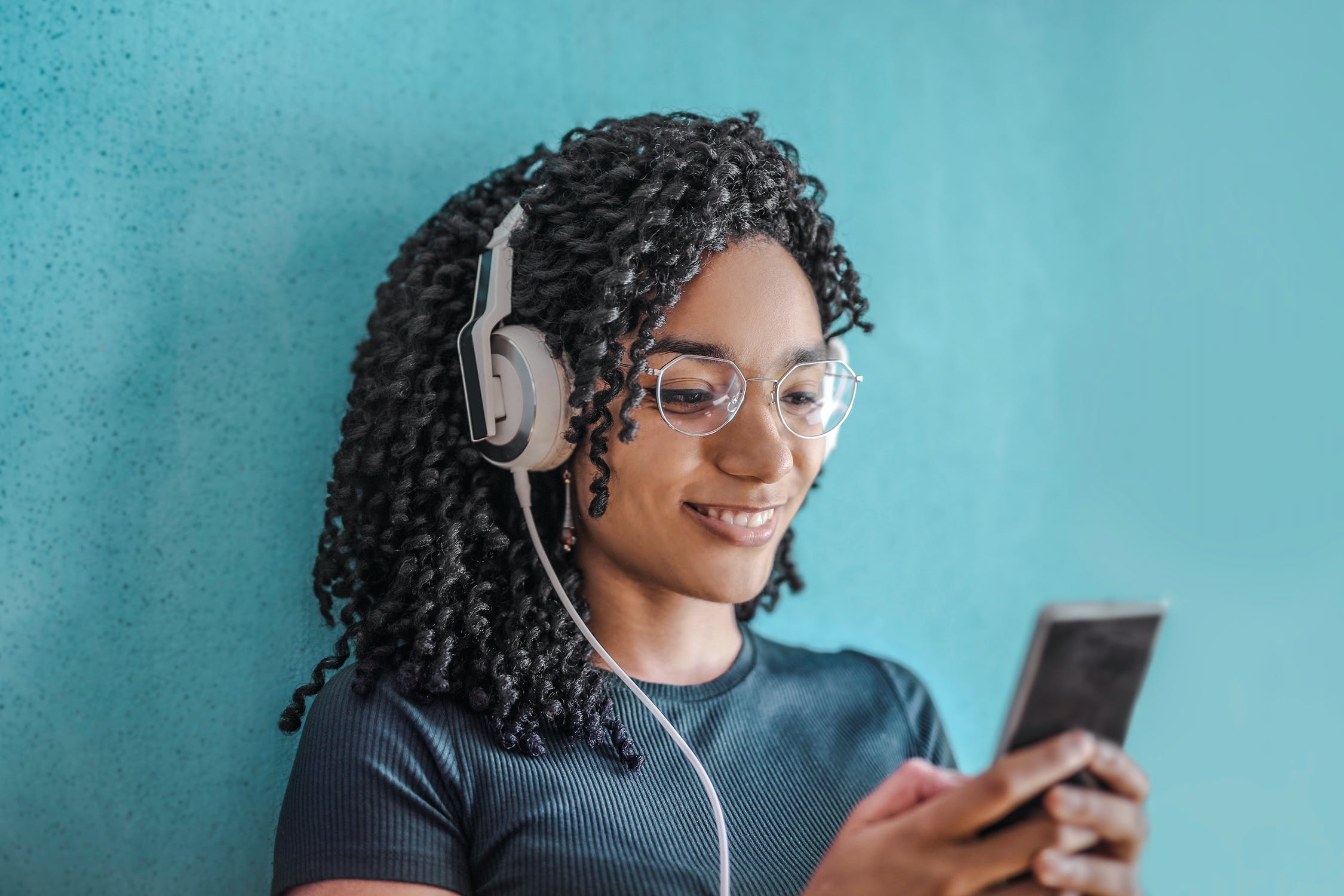 Wondering how to oversee remote learning while parenting and WFH? I did, too – so I asked parents around the country how they were doing it (hint: more screen time, designated work spaces, and lots of stops and starts) and wrote about it in my latest Washington Post piece.
I also started doing a LIVE Virtual Q&A this week (thanks to all who joined!) and will be doing two next week – one for parents of middle school and high school students, and one for elementary school parents.
Here's the info…
Tuesday, April 7 at noon PDT/3 pm EDT Virtual Q&A: Strategies for Learning at Home for Middle School and High School Students Register Here
Thursday, April 9 at noon PDT/3 pm EDT Virtual Q&A: Helping Elementary School Students Navigate Learning At Home Register Here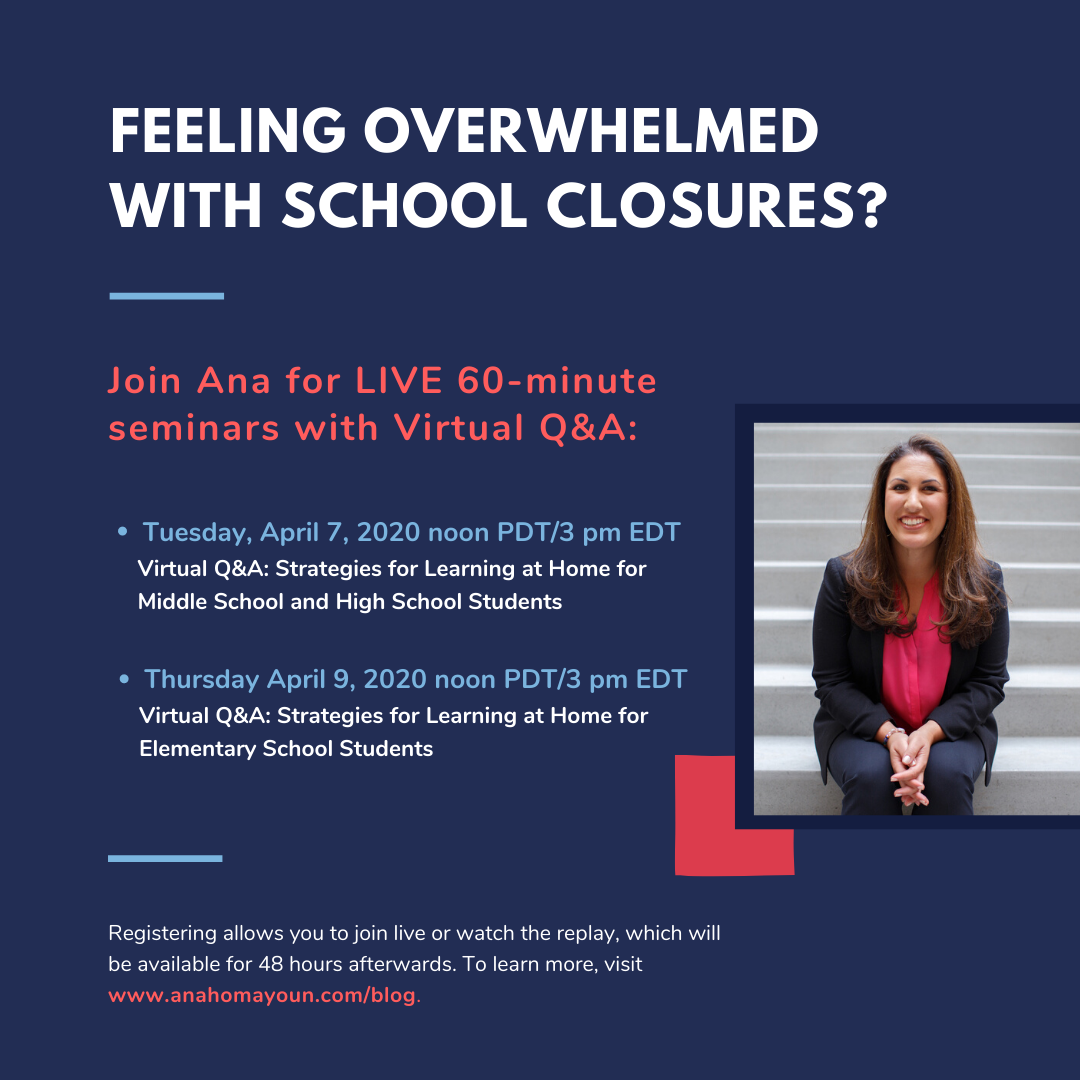 And, for those who have juniors who are worried about college admissions, I will do a livestream Q&A in a few weeks to address related issues. You can register for that one here (it will send a reminder!).
I have also scheduled several remote events for specific private schools and public school districts. If your community might be interested in having me design something, please be in touch.
Sending you and your family all the best wishes for health and safety.
Other recent articles of interest:
When everything is canceled: How to help students make the most of their newfound free time (another recent piece in the Washington Post)
Coronavirus closures reveal a stark digital divide (OneZero)
44 students have the coronavirus after a spring break trip (NYTimes)
The difference between worry, anxiety and stress (NYTimes)
9 out of ten kids worldwide are out of school. What now? (NPR)