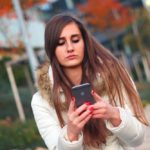 Last week, I was visiting a wonderful school and speaking with high school students about their love of TikTok, the short-form video app that has taken over the phones of millions of tweens and teens around the world.
The love affair between TikTok and teens has grown swiftly—if I had mentioned TikTok to high school students a year ago, they would have looked at me like I was weird. Last week, the New York Times had an article on how high schools now have clubs focused on TikTok.
In truth, there are many ways these short-form videos are fun and promote community and creativity. At the same time, TikTok (previously named Musical.ly before being rebranded in 2018) is seriously focused on dominating social media, as this Wall Street Journal article from earlier this year explains.
Owned by a Beijing company called ByteDance, TikTok uses an advanced algorithm to personalize videos, and teens tell me they like it because it is easier to go viral on TikTok than on other platforms (like Instagram or YouTube). But because content moderation on TikTok is problematic for many reasons, the platform has a lot of easily accessible content that is not suitable for work or teens. It even has a "creepy new feature" that allows users to search for others based on facial recognition. It is fair to assume that content moderation doesn't catch a lot of slang and innuendo, but, even more worrisome, recently removed videos from ISIS demonstrate the challenge that content moderators face.
Some critics have also said that TikTok has a predator problem—though TikTok is not unique in that regard. A federal law enforcement officer I spoke with earlier this week who focuses on child exploitation cases encourages parents to check their children's Instagram DMs and Snaps for "talent scouts."
I've never been one to focus on fear. I love the idea of short-form, funny videos sparking creativity and joy among today's teens and tweens, but I also want us all to be aware. In particular, it's important for students and adults to be aware of how apps are being used—and how data is stored, shared and moderated.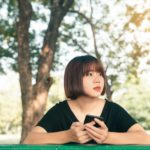 As I always tell students, be an investigator: Before downloading any app, do some research on the app, looking for news about data and privacy issues, scandals, and other noteworthy topics, and look closely at the platform's Terms of Service.
In the end, we all want to stay safe in an ever-changing digital world, and that seems to require nonstop effort these days.
P.S. Here's a piece I wrote for EdSurge: "How Intrinsic Motivation Helps Students Manage Digital Distractions."
Other recent links of interest:
8th-grade reading scores decline in half the states (New York Times): Is digital learning improving performance or having a measurable positive impact?
"How to Help a Child Struggling With Anxiety" (NPR): Great overview and podcast from Life Kit.
Common Sense Media 2019 report (Infographic): Not including time spent on homework, teens spend 7 hours and 22 minutes on screens each day.