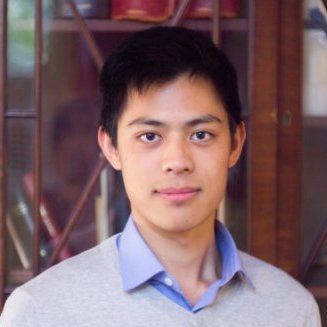 This month marks Green Ivy Educational Consulting's 15th anniversary, and in celebration, I wanted to share the stories of a few of the many students who have worked with us over the years. When Julian first came to my office, he thought he needed to attend a certain exclusive science program to demonstrate his interest in science. I suggested he instead look into getting an internship, and helped him put his resume together. He landed a (paid!!) research lab position at Stanford, where the lovely professor allowed him the opportunity to do his own experiments as well. As a result of that experience, he was a semi-finalist in the Intel Science Talent Search contest in 2011 for his research on how plant roots mainly grow toward gravity but also away from light.
On March 30, 2011, he wrote me one of my favorite emails of all time (yes, I kept it): 
SUBJECT: College News!!!!!!!!
Hi Ana,
I got waitlisted by Stanford, rejected by Princeton, but none of that matters, because I got into Harvard!!!!!!!
Thanks for everything!!!
Julian
————
Why did you originally come to Green Ivy?
I came to Green Ivy because I was looking for a college counselor who could provide individualized and honest, guidance that is often missing in public school counseling programs.
How long did you work with us?
I started working with Ana from around March of my junior spring, until after college applications were submitted that winter.
Which skills or habits did you learn that were the most effective in helping you achieve your own goals?
Perhaps the most important idea I learned from working with Ana was not to be afraid of taking risks in carving out your own interests. Each of us has grown up with so many different experiences, and they come together to form unique interests, regardless of how similar they may initially seem. Many times, it is impossible for existing opportunities to cater to exactly what you want, so sometimes it may be up to you to seek them out or create them.
Did you continue to use these skills throughout high school and college? If yes, which ones specifically?
Yes, many of the experiences that I have had in college were a direct result of me seeking out my own interests when they were not posted on the school website, or printed on flyers across campus. Not all of my projects panned out the way I wanted them to, but each of them helped shape who I am today and what I want to do in the future.
Describe your work today. What is your favorite part of your job? 
Currently, I help run clinical trials for cancer patients. My favorite part of the job is having the opportunity to be a part of each patient's unique story, and to support and guide them through their treatments, through good news and bad .
 What surprised you most about working with Green Ivy?
I was most surprised about the truly individualized guidance I received. Each time I came to Green Ivy, I was able to meet with Ana, who was familiar with my experiences and goals right from the start; all of our discussions were shaped by my own personal aspirations. Ana always worked hard to make sure that I could present the best version of myself, instead of simply trying to mold my application after that of another successful students. 
Do you have any favorite moments or stories about your time at Green Ivy that you'd like to share? 
At one meeting, in the midst of college application season, Ana strongly encouraged me to get my driver's license. Moments like this remind that Green Ivy is about helping students develop into young adults, not just picking out a list of colleges to apply to, or creating the perfect college application.
If you could go back and have a conversation with your younger self about school, what advice would you give?
Don't be afraid to take risks! Each time you start to feel comfortable, it means you need to push yourself just a little further out of your comfort zone.
What are your current professional and personal goals?
I am currently applying to medical school.
What do you love most about where you are now in life?
I love that I have had the opportunity to have work experience before starting medical school again. I'm glad that I had the chance to learn how to live by myself as an adult, and I know these experiences will help conceptualize medical school not just as an educational program, but as part of my own life.
And a few more just for fun. . . 
Best invention of all time: Airplane
Dream vacation: Spending a few months in the Italian countryside 
Favorite movie: La Dolce Vita
Breakfast staple(s): Bacon and eggs