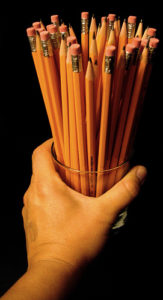 It's back-to-school time!! Last week, Jessica Lahey interviewed me on some simple organizational strategies for student success, and this week, she highlights some of the routines we encourage at Green Ivy to help the school year start off less stressfully.
You can read the full article here. And, here are some of the key ideas to think about:
– Encourage your child to work with breaks. For many students, the thought of sitting down for an extended period of time to tackle a mountain of work prevents them from ever getting started, and they procrastinate. I encourage students to use the Pomodoro method to work in 25 minute increments, with a five minute break – and for many students, this seems much more manageable and productive. Often, they find work that would take several hours with distractions can get done in half the time (or less!) when they are focused. The payoff? More free time and more sleep.
– Create end-of-day routines to make the mornings start off happier. Remember those mornings when kids lost their shoe, were tracking down their homework, and spilled breakfast on their shirt on the way out the door? Ah, morning madness can't be avoided BUT it can be tamed. With young kids, make a game and set a timer for ten-fifteen minutes at the end of every evening where they work to put their backpack by the door ready to go with completed homework inside, and anything else that can be completed in the evening and may make your morning easier.
– Sleep. We all know how important sleep is for productivity, and for overall wellness, but we don't realize there are simple ways we can help. First, take all phones (ideally, all technology) out of the bedroom, and have them go in a digital box after a certain hour (for those kids who insist their phone is their alarm clock, get them a fun alarm clock for their bedside). Students often are up later than their parents realize answering texts, sending Snapchat messages, and perusing Instagram.
What other routines would be helpful for your kids? One mom commented that it would be great to have administrators hear this same information, and I wanted to let her know I visit schools around the country talking to faculty, staff, students and kids about these very issues!