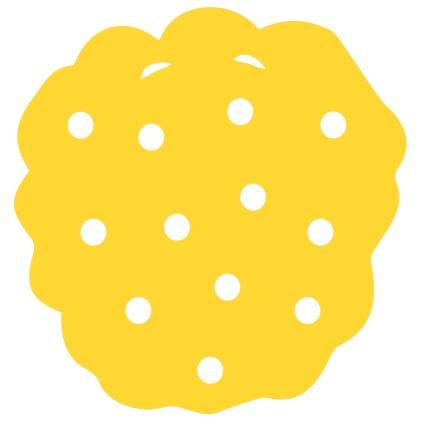 Now and then, I interview teens and adults who have done something interesting, inspiring, and entrepreneurial – whether they have pursued a particular interest, started a non-profit or business venture, written a book, or somehow or other paved their own way to personal success and happiness. We can all learn from one another in so many ways to become leaders in our own lives, and I hope you find these conversations as inspirational as I do…
Today's interview is with Megan Grassell, who just finished up her senior year in high school and is the founder of Yellowberry, a bra company focused on changing teen/tween lingerie options. I first read about Megan online, and completely appreciated her vision given my work with teens and my memories of going bra shopping as a pre-teen with not a lot of viable options.
—-
Name: Megan Grassell
Where are you located: Jackson Hole, Wyoming
Age: 18
What inspired you to start Yellowberry?
I went on a shopping trip with my mother, Lynn, and younger sister, Mary Margaret.  We scoured the mall for a bra that was going to fit [Mary Margaret], and couldn't find anything. She was 13 at the time, and it seemed to me that there were either sports bras or push-up, padded, very sexual bras. For us, there was not a quality made and stylish bra that would fit her.  She came home disappointed.
The actual idea hit me though, when my dad actually won a bra as a 'gag gift' from an adult ski racing league in town.  Never going to put it to use himself, he gave it to me.  It was the first bra I had ever seen that wasn't a sports bra but didn't have nay padding so one would wear it every day.  It was exactly what I wanted, except for its price ($80) and that it was made for women.  I thought to myself, "I'm going to do this, I'm going to make bras for girl."  And so I have!

I love the name Yellowberry. How did you come up with the name? Were there others involved in the process?
There were [others involved in the process]! and looking back now I can't believe we almost went with this… but my mom and a friend had come up with the name "Holey Boobies." Holey because it's from Jackson Hole.  It was definitely something no one was going to forget… But it came to the point, I had never been 100% comfortable with it, where I said OK this needs to change.  I came up with the name Yellowberry spontaneously, and then realized the great symbolism in the name.
Before a fruit or berry is fully ripened, it's just a yellow berry.  It has to go through different color stages and changes before it is ripe, red, and ready to pick.  But those yellow stages cannot be rushed, they cannot be altered or changed; they happen naturally.  They are in parallel with a girl in the 11-15 year old age group, who are living in the yellow stages of their life… Which also cannot be rushed.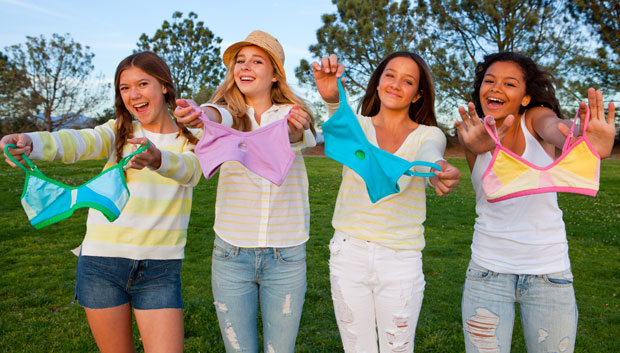 Whenever we start a new venture, there is often an "aha!" moment or two. What were the two or three big break or positive moments that made you feel there was a really a need for your products and that you could really make this successful?
The moment I thought to myself "I'm going to do this, I'm going to make bras for girls" sticks out to me the most.  However, the first bra that I sold to someone I didn't know was a huge feat in my own mind.  It's one thing for my friends and family to support my idea and my company, but it meant to much more to see someone I didn't know buy a product.  The third big moment I think was during the Kickstarter campaign that I ran.  It was a huge success (over $40,000 raised to an original goal of only $25,000), but more than the product itself, people were really resonating with the story and the idea behind Yellowberry.  That was when I knew that people need Yellowberry in their lives.
In my book, The Myth of the Perfect Girl, I discuss the idea of "Getting Older Younger," where girls are encouraged to behave and dress like adult women at younger and younger ages. When I read your quote, "You shouldn't have to buy a sequined push-up bra when you're 13," I thought – she make's a good point! Given the enormous response to your Kickstarter campaign, there is clearly a desire for less provocative options. Why do you think so many of the options for pre-teen and teen girls today are so hyper-sexualized? 
I think that's a difficult question to answer.  It is actually the crux of my senior project at my school, which is a research project on the early sexualization of young women in advertising and media.  As I continue working on that, it's fascinating to me.  And although I don't have all the right answers, what I can say is that this idea of oversexualizing pre-teens, tweens, and teens shouldn't come as a shock to anyone because it's around us everywhere.  I hope my bras can help change that though.

What were some of the challenges you had to deal with (or are still dealing with) in getting your company started? How were you able to overcome those challenges (or how are you dealing with them now)?
At first, it was my age.  I was not taken seriously nor was the fact that I have yet to graduate high school and was/am attempting to make the world a better place with my business.  So to those who thought this was just a whimsical idea..:) But I think that continues to be my biggest challenge.  Knowing that I am learning as I go is SO much fun, but it is also quite daunting.

What are your personal goals for the company?
More than making money, I want Yellowberry to change the bra industry for tween girls in America.  And I think I can do it.

How has starting Yellowberry changed your life?
Yellowberry is my life now.  It is all I think about, and takes up all of my time.  And right now, I wouldn't have it any other way.

If you had one piece of advice for other teens or Millennial thinking of becoming entrepreneurs in their own lives, what would that be?
In my opinion, if you see a chance to make a difference or change something, DO IT.  There is not reason not to try, ever!
And now, for some fun questions:
Three words to describe you: ambitious, curious, a dreamer
Dream vacation: I want to go to Greece.
Favorite way to spend a free afternoon: Skiing by myself at Jackson Hole Mountain Resort. I love the time to have my thoughts to myself and I like the peace and silence.
Best movie of all time: I must say my favorite movie is Anchorman…. However whether to not it is the best of all time could be debated!
Favorite quote: "The question isn't who is going to let me; it's who is going to stop me." -Ayn Rand
Last book you read for fun:  D'aularies' Book of Greek Myths