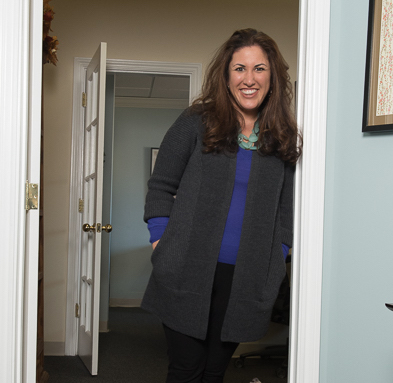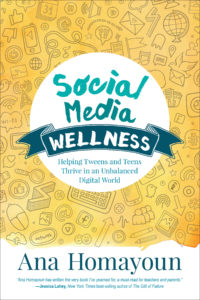 I was doing some research for my upcoming book Social Media Wellness when I came across this 2002 article entitled "A Stranger in Your House" in the Palo Alto Weekly, a local paper near my office. The article discusses how media influences the lives of kids, and what we as parents and educators should do about it. The organization highlighted in the piece, FIRM (Families Interested in Responsible Media) has since grown to become the well-respected and influential Common Sense Media.
Reading the article caused me to reflect on how far we've come over the past fifteen years. In 2002, Facebook (and Instagram, Twitter, and Snapchat) didn't exist, my iPhone with all its apps was likely a figment of someone's imagination, and getting a cab on a rainy Friday night in San Francisco was a non-existent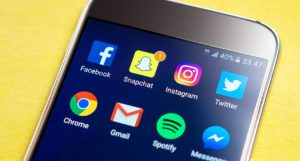 proposition. And the issues highlighted by the article – for instance, television commercials with scantily clad women or age-inappropriate topics – seem downright quaint in comparison to the things we see and deal with today. Many parents and educators don't fully realize the powerful impact of bringing computers and tablets into the classroom, and Common Sense's Common Sense Census reports that today's teens now spend nearly nine hours on some form of media per day – and that doesn't even count the time spent completing homework. (To note: Common Sense Media has done some amazing research, and provides many wonderful tools for parents and educators on their site.)
Even as so much as changed, some things remain the same.  The article recommends keeping computers and televisions out of the bedroom; today things are a bit more complicated as lightweight portable devices can easily get snuck in, and the smartphone serves as a television, movie screen, camera and video recorder that fits into the palm of a hand. Even so, l still recommend parents encourage students to do their homework outside of their bedrooms, because separating work and rest can be an effective way to promote wellness. Most kids who try to complete homework while sitting on their bed find that they end up feeling drowsy or falling asleep, and for good reason: their brain associates their bed with rest and sleep. And, getting devices out of the bedroom promotes a more restful sleep – especially for teenagers. Even if we want teens to learn how to self-regulate and make good decisions, they often still need parental structure, and these tips can help with turning off messaging at night so there is less temptation.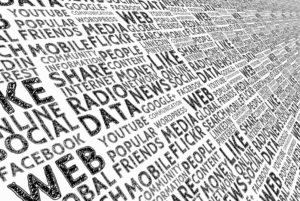 At the same time, the notion of media being the "stranger in your house" reflects the fear factor approach used over the past fifteen years as the way to talk about how media is impacting kids. In a conversation with IB Times UK, Tink Palmer, head of the Marie Collins Foundation, an online child abuse charity, focuses on the importance of "teaching children about the dangers of communicating online." That's likely not the most effective approach when we know teens and tweens are spending fifty plus hours a week online – they're far past the "stranger danger" conversation.
While there are certainly dangers online, I would argue there are dangers everywhere, and we have to shift the conversations we're having with our kids to be less-fear focused and more wellness-centered. Many teens and tweens use messaging and social media apps to communicate with friends and friends of friends as another level of socialization – so while some are certainly communicating with people they've never met, many are simply spending time in a new (online) venue with people they already know.
One of the biggest things I've learned over nearly two decades working with kids is that fear only gets us so far – and helping students find intrinsic motivation to make healthier choices that promote their well-being is far more effective in the long-term. Social media isn't good or bad, it is simply a tool that has created new languages for parents and educators to make a better effort to learn and understand, in order to promote healthy socialization, effective self-regulation, and overall safety (the three S's in my book).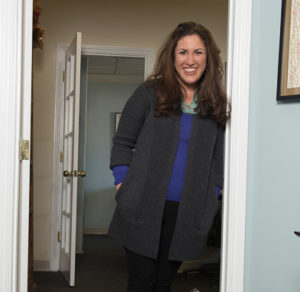 One of the biggest compliments I received about my upcoming book was from Andrew Davis, who is the Head of School at Mt. Tam School in Marin. He wrote me after reading an advanced copy of the book and said, "You nailed it. I love how you don't go down the fear path and that you give parents very real, actionable advice."
He didn't realize that was my goal – to move past fear and focus on giving practical, actionable strategies that work. It's the evolution of a very important conversation.
Pre-order Social Media Wellness: Helping Tweens and Teens Thrive in an Unbalanced World, here. And when you do, send us the receipt at socialmediawellnessbook at gmail dot com, and we'll send you a free reading guide. Please specify if you'd like the parent, educator, or student version.